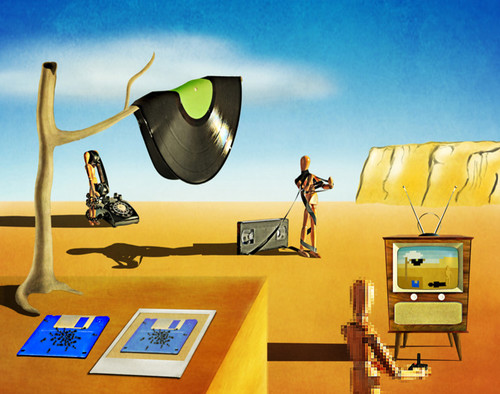 Cassette tapes, rotary phones, floppy discs, typewriters and cathode ray tube TV's … all technologies that once broke new ground but teetered into obsolescence. Add the fax machine to this ever-growing list.
As of March 31, 2017, the Joint Department of Medical Imaging (JDMI) will no longer fax or mail imaging reports. X-Rays, CT-scans and the like are available digitally, so the extra paper trail is a road to nowhere. This latest change affects a whole lotta hospitals in Toronto since JDMI spans University Health Network, Sinai Health Systems, and Women's College Hospital (UHN, SHS and WCH for the acronym-lovers amongst us).
When the news broke, we contacted Leon Goonaratne, Senior Director of Informatics, JDMI, to find out more … like how many sheets of paper this might save? He answered "it's quite a bit. We fax about 9,000 pages per week to internal physicians.  So in a year, we'll save over 450,000 pieces of paper!"
That's 450,000 reasons to cheers … plus a ton of toner spared! It turns out this shift not only saves resources, it helps patient care, and reduces privacy breaches too. We'll also save some sanity without those frustrating paper jams and junk faxes (think Fax scene from Office Space).
From Leon:
Moving report delivery from faxing to emailing has a number of significant benefits:

Single point of contact for a physician
Reports are emailed within minutes of completion
Enhanced care co-ordination, ease of communication
Privacy breaches are minimized, as email addresses are within approved mailing list. Email accounts are deactivated when staff leave
Elimination of approx. 450,000 pages faxed annually

We've been piloting the new delivery method for about 8 months, with huge success. Our pilot users (there are almost 150 now) provided us with valuable feedback which we incorporated … We're looking forward to the go-live at the end of March, when we can officially say goodbye to faxing within UHN!
Nice work Leon, and the whole forward-thinking team at JDMI!
RIP fax machine.